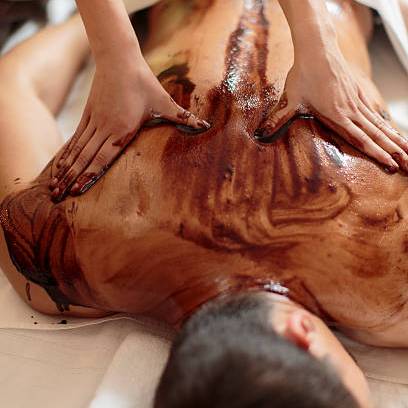 After years of being incorrectly blamed for causing acne, chocolate has redeemed itself as the new skin savior at spas around the world. Classic confection brands often market their own massage creams and treatments alongside off-brands with a basic cocoa base.
Chocolate spa treatments include basic massages with a cocoa-based cream or oil, hot oil rubs, chocolate waxes and facials, while commercial products incorporate cocoa into everything from hand creams to lip gloss.

Chocolate can benefit other aspects of your health, notes Fox News.

Dark chocolate is especially rich in antioxidants, which can boost your cardiovascular system. Additionally, Dr. Alan Hirsch, neurological director of the Smell and Taste Treatment and Research Foundation of Chicago, said on FoxNews.com that chocolate positively affects your brain by causing feelings of euphoria. Even the smell of rich chocolate can give someone the mental and physical benefits normally enjoyed with consumption, says Hirsch.